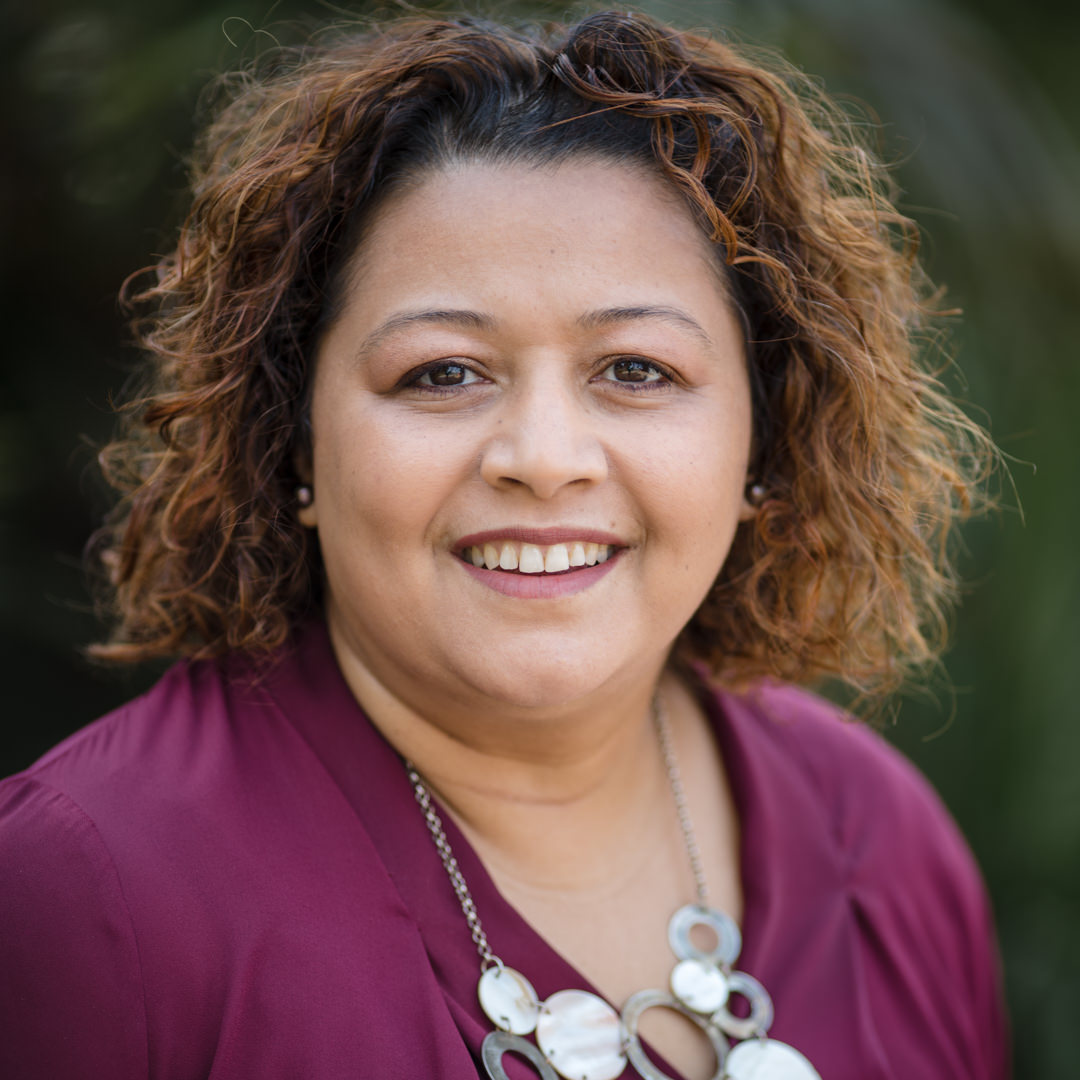 Amanda Cotta (High St, Northcote (Mon/Fri); Westgarth St, Northcote (Tues); Blackburn South (Thurs))
Principal Psychologist – Engage 1 on 1 Psychology
Amanda is a Clinical Psychology Registrar whose empathy, warmth and compassion aims to create a respectful and non-judgemental environment, allowing clients to safely explore and work through emotional and psychological distress. Amanda has extensive experience across community and private settings and working with adolescents (including within School settings), adults, couples, and groups. Amanda works therapeutically and collaboratively with clients to sensitively explore early formative years and their impact on current functioning.
Amanda believes in incorporating the cognitive and affective parts of the self in order to assist clients in achieving their goals. Amanda utilises a person-centred, emotion-focused approach through the use of Mindfulness, Compassion Based Psychotherapy, Interpersonal Therapy, Psychodynamic Therapy & Cognitive Behaviour Therapy (CBT). Amanda is also trained in EMDR therapy (Eye movement desensitization and reprocessing).
Amanda has also completed Gottman Level 2 Couple Training. Through the use of this evidence-based approach, Amanda helps couples recognise the strength in their relationship and work on building a stronger union.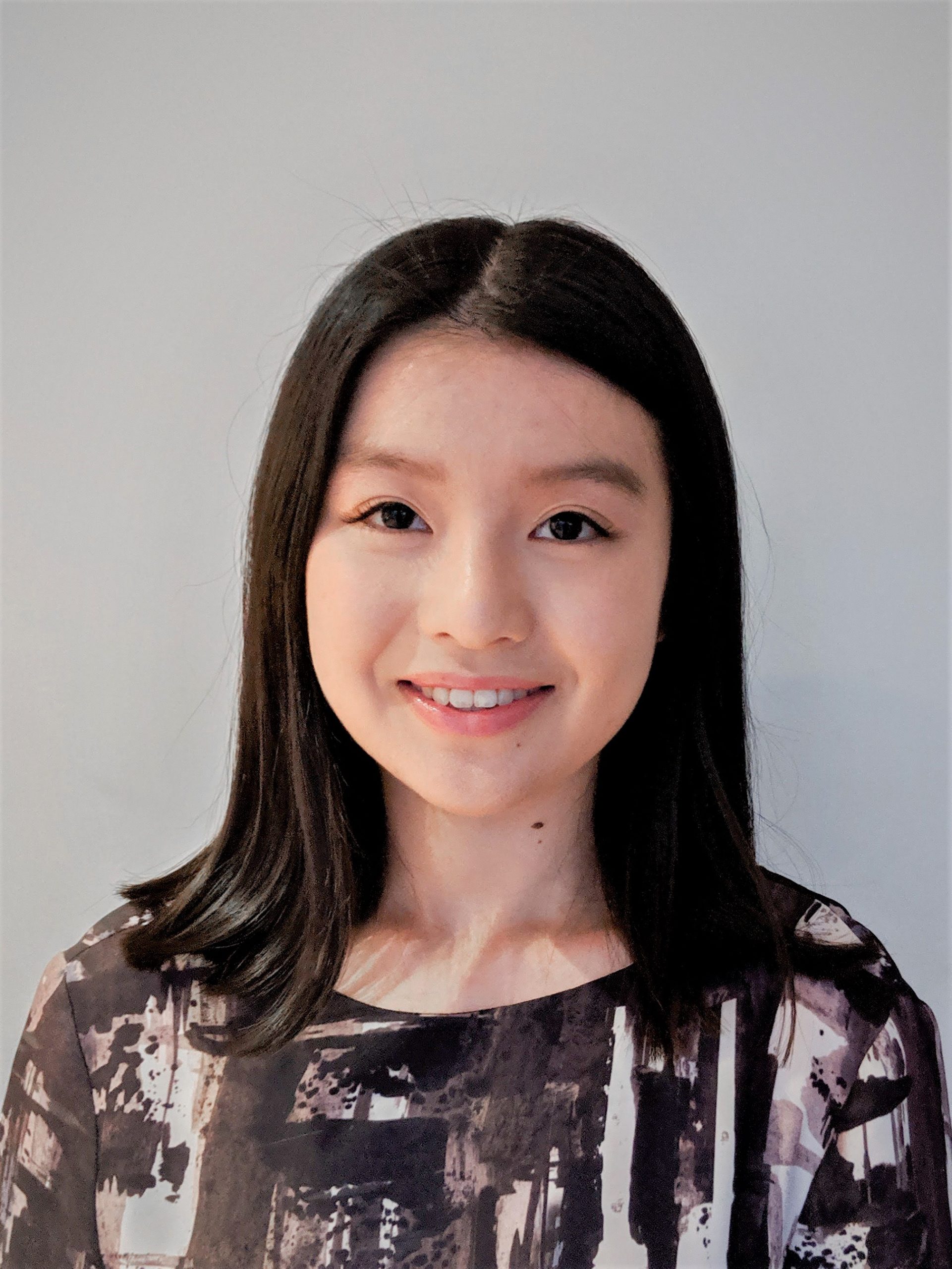 Alison Chew (Westgarth St, Northcote)
Alison is a Registered Psychologist with the Australian Health Practitioners Regulation Agency (AHPRA) and a member of the Australian Psychological Society (APS).
Alison has experience working in educational settings and private practice. She has experience supporting children and adolescents from all backgrounds, with a range of presentations including anxiety, depression, learning difficulties, developmental trauma and emotion regulation. Alison also provides support to neurodivergent individuals.
Alison employs an approachable, warm, and person-centred approach to therapy and utilises evidence-based therapeutic modalities when working with clients. Alison offers comprehensive cognitive, psycho-educational and behavioural assessments, including ADHD assessment and recognises the value of working with families, parents, schools and other professionals to achieve client goals.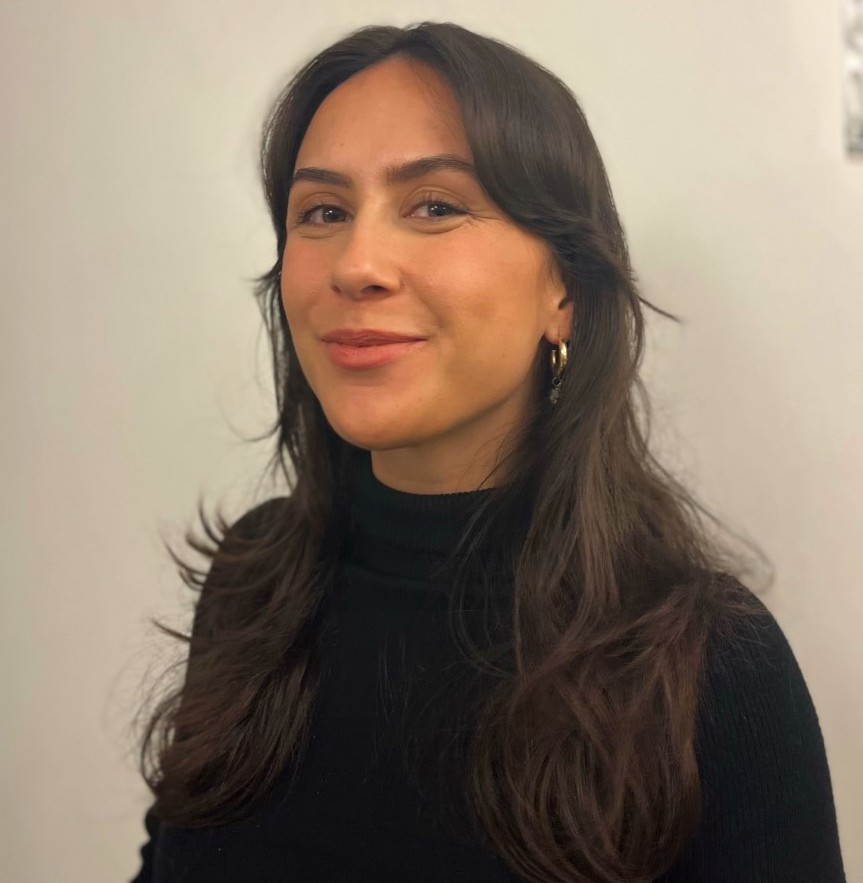 Cait Barr (Westgarth St, Northcote)
Cait cares deeply about helping her clients navigate life's challenges and with compassion, warmth and respect, works to unpack what brings them to therapy. She works collaboratively with her clients to help them develop a more nuanced understanding of their lives, promote better coping and improve overall wellbeing.
Cait recognises her work is contingent on a strong therapeutic relationship and creates a supportive space in which her clients' trust can be earned and their resilience embraced. She adopts a person-centred approach drawing from a range of evidence-based interventions such as Psychodynamic-Interpersonal Therapy, Emotion-Focused Therapy, Acceptance and Commitment Therapy and Cognitive Behavioural Therapy.
Cait has had experience in school, community and private mental health settings and is sensitive to the needs of diverse groups (LGBTQI+ affirmative). Cait works with adolescents and young adults presenting with a range of issues including anxiety, depression, relational and attachment difficulties, adjustment difficulties, trauma, grief and loss."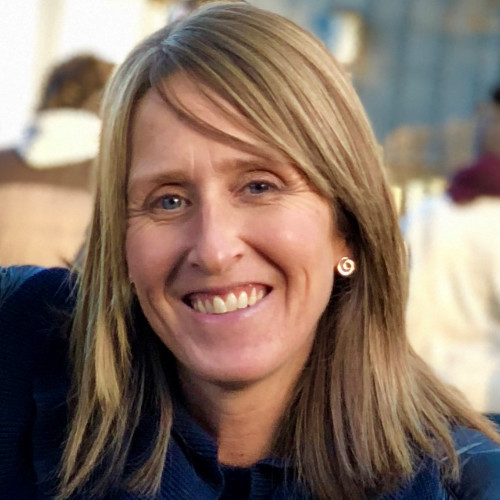 Chaille Perrett (100% Telehealth)
Chaille is experienced in providing therapy to individuals ranging in age from younger children to older adults with mild to moderate mental health disorders. Common issues include depression, anxiety, grief and loss, relationship difficulties and developmental issues including Autism Spectrum Disorder. Previously Chaille has worked in both community mental health and clinic settings.
Chaille is a registered psychologist with full AHPRA registration. She is also a member of the Australian Psychological Association (APS).
Chaille uses a combination of therapeutic techniques including Cognitive Behavioural Therapy (CBT), Schema Therapy, Interpersonal Therapy (IPT) and Narrative therapy. Chaille also has an interest in Acceptance and Commitment Therapy (ACT) and Emotion-Focused Therapy and a keen interest in Positive Psychology including the use of a strengths based approach to improve well-being.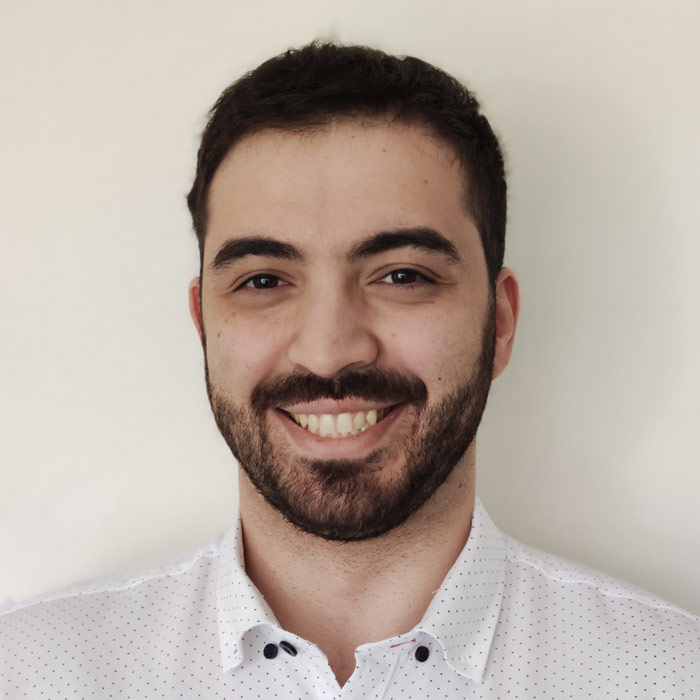 Cristian Acciarito (100% Telehealth)
Cristian Acciarito is a general psychologist who is registered with AHPRA and a member of the Australian Psychological Society. He has completed his studies at Monash University, and has a degree in psychology as well as a major in behavioural neuroscience.
He has a warm, compassionate, and respectful style which incorporates a variety of techniques and approaches, including Cognitive Behaviour Therapy (CBT), Acceptance and Commitment Therapy (ACT), Interpersonal Psychotherapy and Interpersonal Social Rhythm Therapy (IPT and IPSRT), Motivational Interviewing (MI), Attachment Theory, and Schema Therapy.
Cristian has experience working with a variety of presentations, and has worked with adults and adolescents on issues including depression, anxiety, relationship issues, self-esteem, resilience, assertiveness, coping, drug and alcohol issues, and gambling addiction. Cristian also has a special interest in video game addiction.
In therapy, Cristian aims to support the client by helping them identify their goals and values, and working to draw on their strengths to achieve their intentions. He also helps clients to develop insight into their behaviour, and gain an understanding of where their problems come from, and the purpose that they serve.
He is curious and patient, and focuses on going at a comfortable pace for the client, helping them to grow and develop without feeling overwhelmed.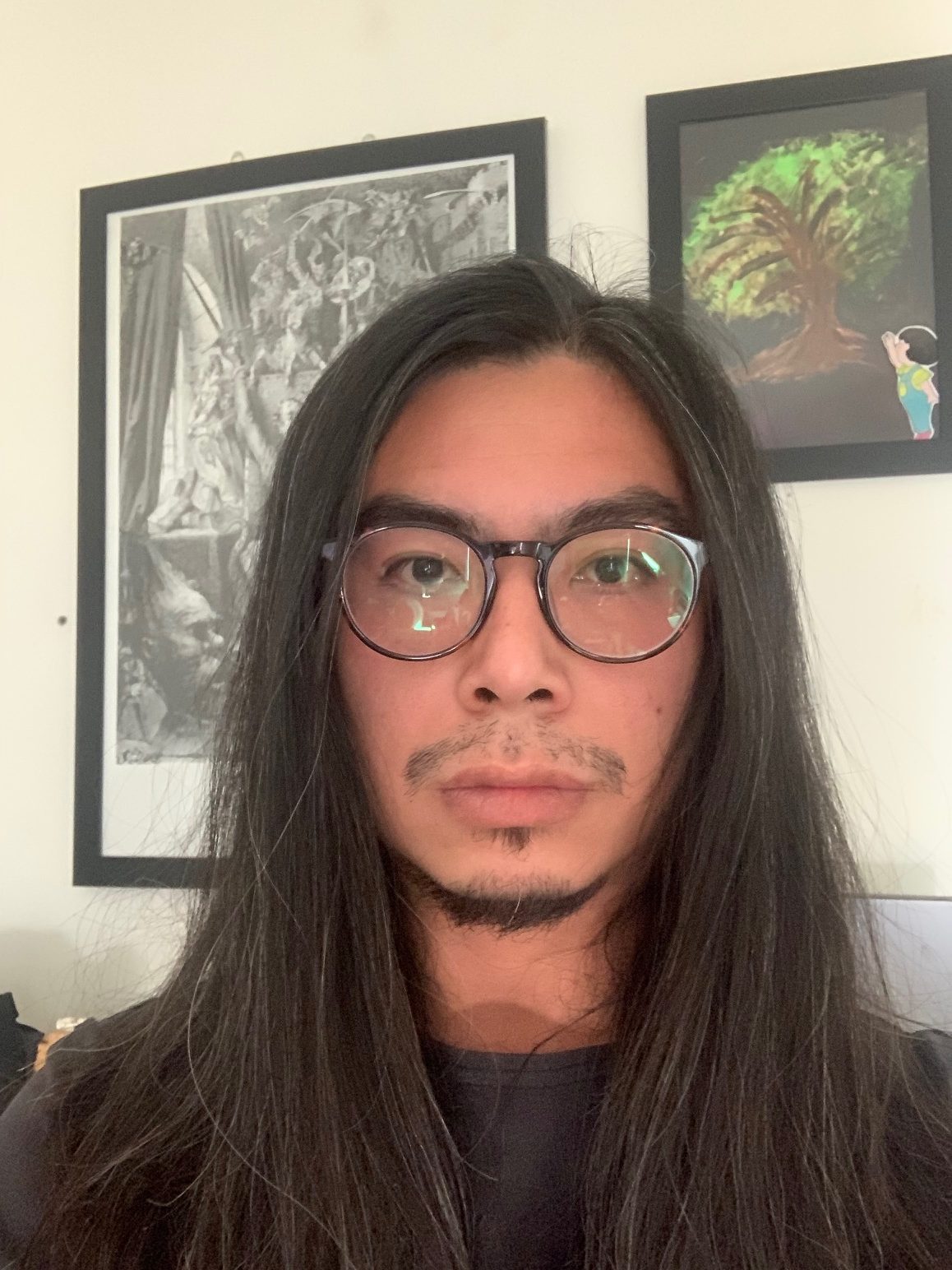 Donald Pan (Westgarth St, Northcote)
Donald works with a wide range of presentations and with people from various backgrounds. He has worked in many different settings and has been a registered psychologist since 2011.
Whilst he has a wealth of experience working with adolescents and works particularly well with 'non-conformist' boys struggling with identity, self-image or peer group pressure, Donald also sees adults with various presentations whom require assistance getting through difficult times. His relaxed, easygoing and empathetic approach to therapy focuses on building good rapport to help people better understand themselves.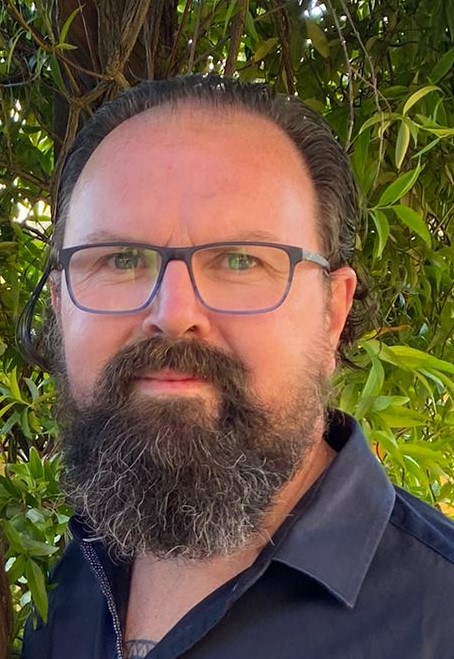 Garry Byrne (Westgarth St, Northcote)
Living and working in Ireland for many years, Garry has worked in various settings, including child and adolescent residential accommodations, youth and adult homeless facilities, palliative / hospice care, and psycho-oncology services. Since returning to Australia (2009) he has worked predominantly in schools, pertaining to government, religious denominal and independent/private sectors. With over 12 years of experience, he has witnessed the increased complexities attached to youth and adolescent mental health presentations, and is a key supporter for early intervention when it comes to managing such issues.
Garry's qualifications include a BA (Psychology) from the Dublin Business School, and a MS.c in Counselling Psychology from Trinity College, Dublin. He is also currently completing a Master of Suicidology degree through Griffith University (Qld).
With a specific attention placed on youth, adolescent and early adult mental health presentations, Garry's key focus areas include: suicidality (including non-suicidal self-injury [self-harming]), anxiety and depression, eating issues/disorders, gender dysphoria and sexuality/gender identity, personality disorders, early-onset psychosis, and sexual assault trauma. Garry also has a keen interest in matters relating to school refusal/disengagement, adjustment issues, motivation and academic performance and assessment. With the work Garry has done with schools, he has been a key member of a team that was a recent recipient of an Excellence Award for Best Student Well-being Program, as part of the Australian Education Awards (2020).
Recently, due to COVID-19, Garry has been able to successfully refine his counselling expertise via secure online Telehealth platforms, to be able to continue to offer a consistent and sustainable online therapeutic presence, particularly during the difficulties of managing extended, and repeated, periods of lockdown.
Using a number of therapeutic approaches, most predominantly a humanistic, person-centred approach, underlined with psychodynamic and existential principles, Garry believes his work can only be as successful as the relationships he develops with his clients and families, as well as other external providers in the promotion of well-being, and positive and adaptive mental health.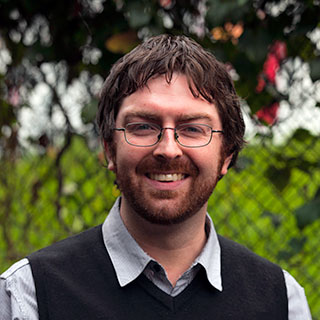 Dr James van Cuylenburg (Westgarth St, Northcote; High St, Northcote; Telehealth)
Dr James van Cuylenburg is an APHRA endorsed Doctor of Clinical Psychology with over 15 years of experience in the assessment, diagnosis and treatment of Mental Health issues for clients of all ages. His areas of interest/expertise include:
- Mood disorders (Anxiety, Depression)
- Cognitive Therapy
- Self Compassion Therapy
- Narrative Therapy
- Mindfulness
- ACT
- Grief Counselling
- Trauma/Schema Therapy
- Family functioning
- peer/socialising difficulties
- Couples/Family Therapy
After spending a number of years in Private Practice, James was the School Psychologist and Head of Wellbeing at Newhaven College (2018 - 2022). He is now based in Melbourne again.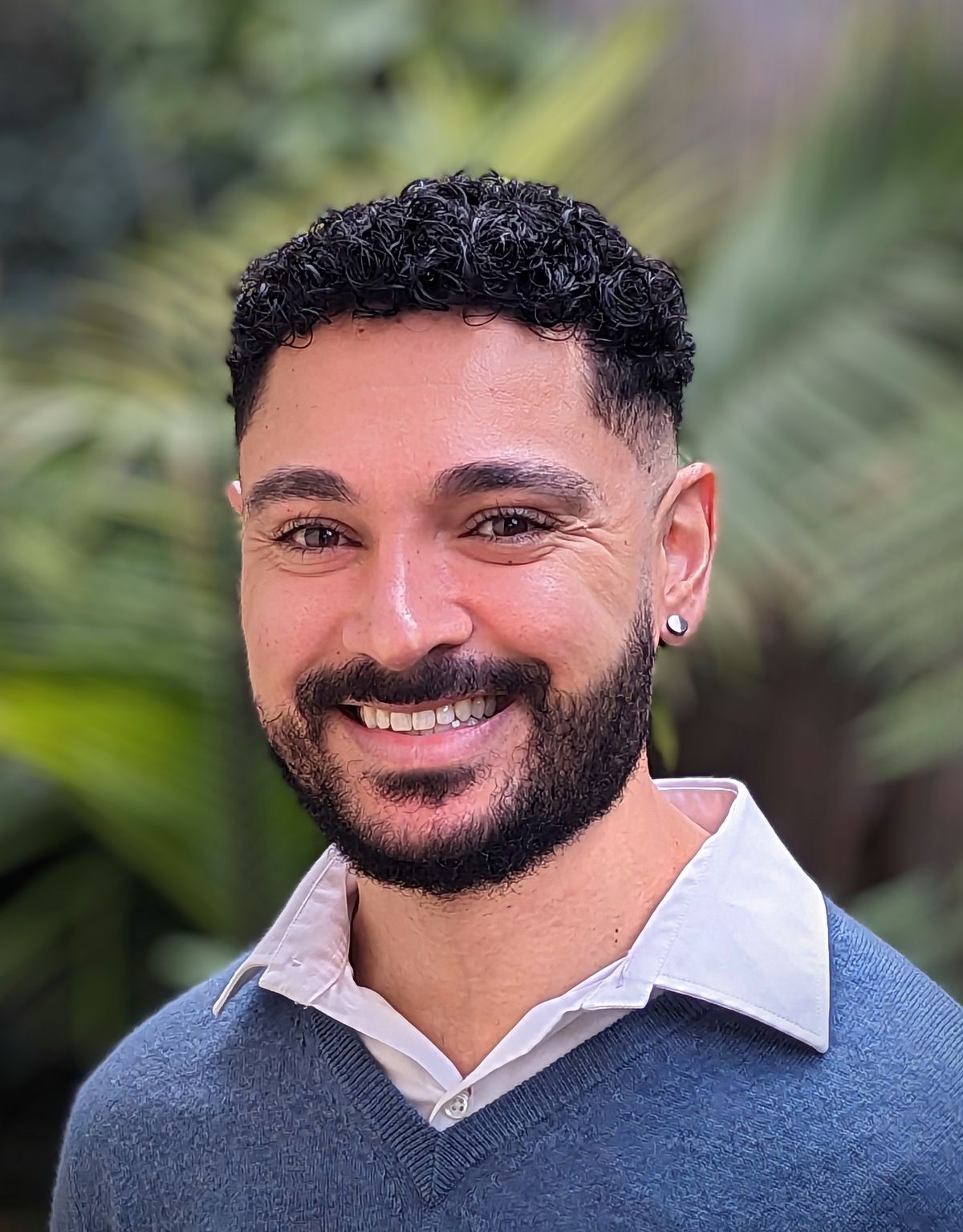 Jason Lim-How (Northcote (High St - Wed & Thurs); Northcote (Westgarth St - Fri only); )
Jason is a registered clinical psychologist with membership of the Australian Psychological Society. He has experience working with a range of psychological and emotional difficulties including anxiety and panic, depression, trauma related issues, substance abuse, interpersonal issues including working with personality disorders, and working with internal struggles with sexuality and gender expression.
Jason prefers to work collaboratively with clients towards developing and achieving goals that are important to them and employs a range of evidence-based interventions to accomplish this. He adopts a warm and friendly therapeutic style, and is passionate about providing a safe space for clients to feel supported and valued to help them get the most out of therapy.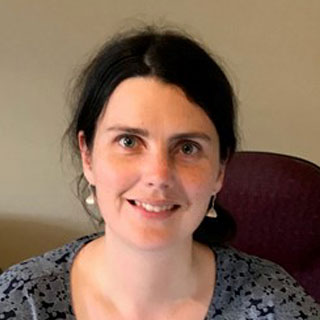 Jedda Graham (High St, Northcote) [Note - unable to accept new clients at present]
Jedda works with children, adolescents, young people and their families. The methods she uses depend on the needs of the individual but draws on therapeutic modalities such as: Mindfulness Based Cognitive Therapy, Play Therapy, art based therapy, Psycho-Dynamic psychotherapy, Family Therapy and parent support. Jedda has specific knowledge and expertise in working with children and families who have experienced trauma.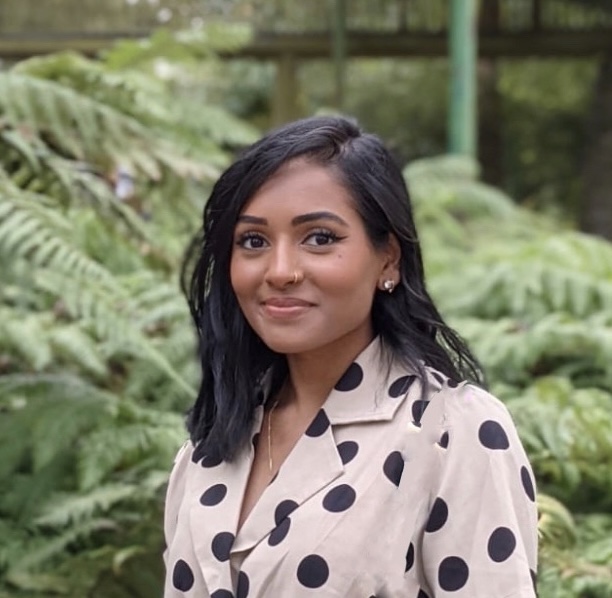 Jessica Curwood-Hyde (Westgarth St, Northcote)
Embarking on her final year of supervised practice, Jessica is a provisional psychologist who has experience working with clients of ages that vary across the lifespan. Jessica values the importance of psychoeducation and helping clients improve upon mental health literacy, aiming to aid clients in reducing stigmas surrounding mental health and illness. Additionally, Jessica has experience working in a range of settings with children who have ASD and mild intellectual disability. Her key areas of interest include sleep, emotional regulation, low mood and anxiety.
Jessica is passionate about helping her clients through life's challenges with warmth and empathy. Working collaboratively with her clients, Jessica understands the importance of fostering a positive therapeutic relationship. Jessica aims to create a tailored safe-space for each client, promoting trust and openness.
Jessica embraces a person-centred perspective and draws from evidence-based therapy, such as Cognitive Behaviour Therapy (CBT), mindfulness, and skills training to help her clients meet their therapeutic goals.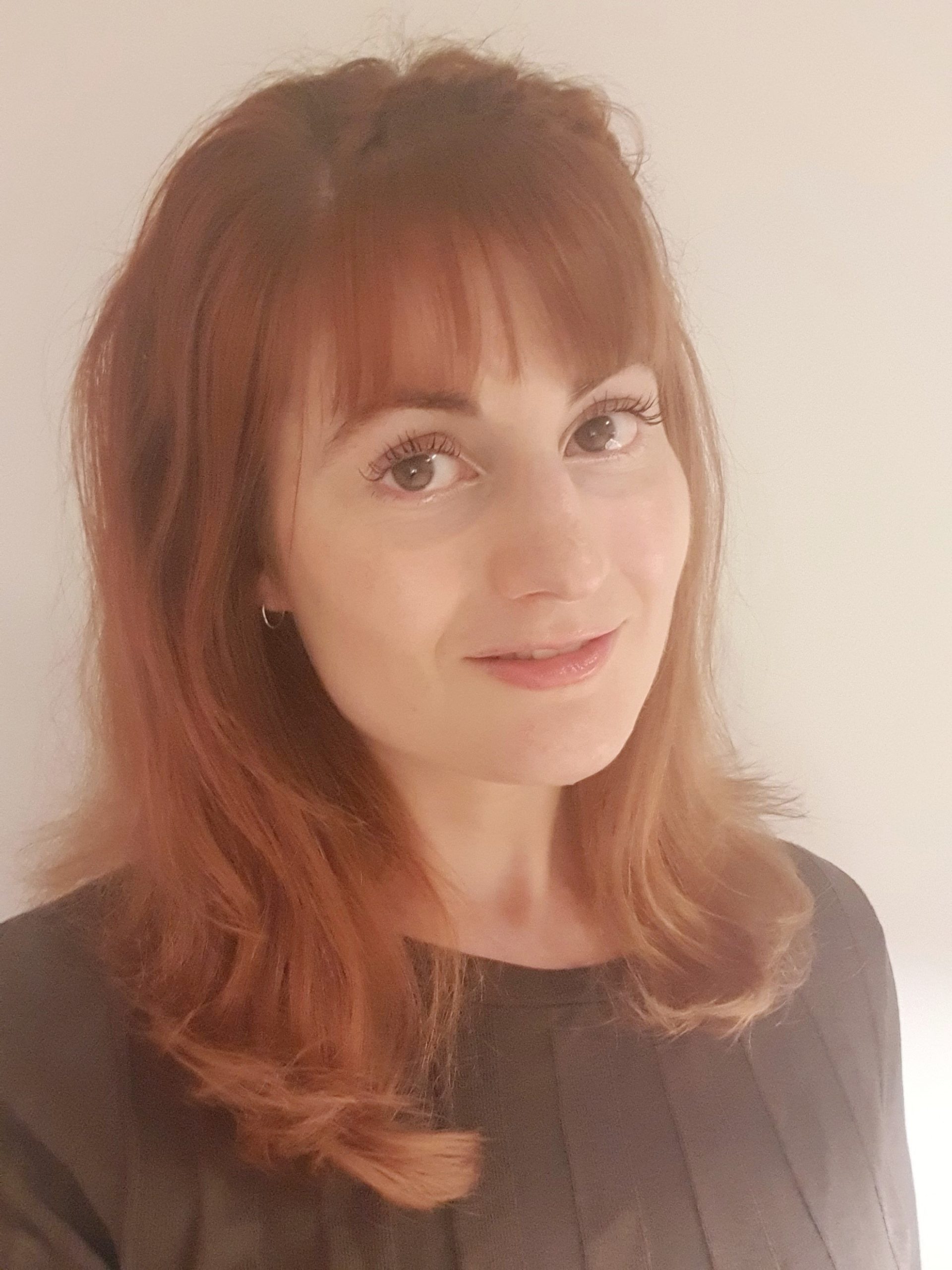 Katherine Lee (Westgarth St, Northcote)
Katherine is a registered provisional psychologist and member of the Australian Psychological Society. She has recently completed her postgraduate studies and is now undertaking her final year of supervised practice. Katherine works with people of all ages and backgrounds through life's various challenges. Key focus areas include anxiety and low mood, stress and trauma, and difficulties with attention and impulse control.
Katherine is a warm, empathetic, and honest practitioner who recognises the importance of the therapeutic alliance to her work. She values person-centred, humanistic approaches that empower clients to take an active role in therapy. Drawing from evidence-based modalities such as such as cognitive behaviour therapy (CBT) and mindfulness, she collaborates with clients to develop treatment plans that align with their individual values and goals. It is important to her that therapy is trauma informed, culturally sensitive, and strengths based.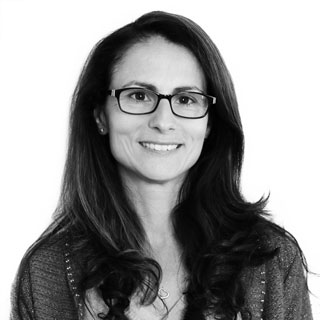 Kathy Astrinakis (School-based)
Kathy works with both children and adolescents and provides a caring, supportive and non-judgmental environment. She has practised across a variety of settings including forensic, educational and private practice providing assessment and intervention services. Kathy's therapeutic approach is client centered catering to meet the individual needs of clients through the use of evidence based practices including Cognitive Behaviour Therapy, Acceptance and Commitment Therapy, Solution Focused Therapy and Mindfulness.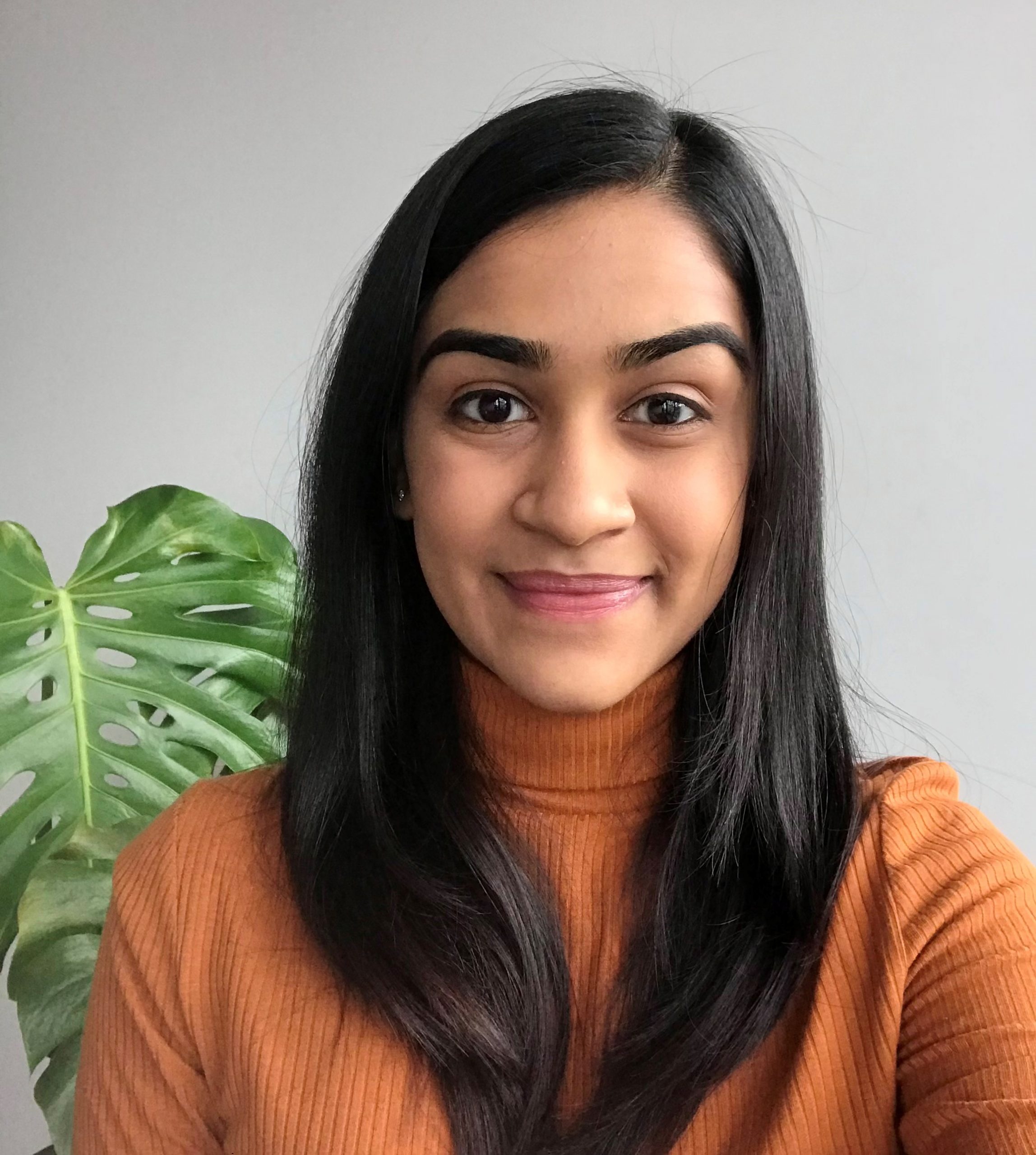 Keera Anand (High St, Northcote)
Keera is a Registered Psychologist, having completed her Master of Professional Psychology at the Cairnmillar Institute. She has experience working with individuals experiencing a range of mental health difficulties including anxiety, depression, anger, grief, self-esteem, and attachment challenges.
Keera has worked in community health settings and in the disability sector under NDIS with clients from diverse cultural, linguistic, and socioeconomic backgrounds. She aims to help clients understand and recognise patterns in their behaviour so that they may progress towards developing a better relationship with their emotions. She brings a holistic and person-centred approach to her work, and strongly values developing a nuanced understanding of her clients' experience.
Keera utilises an eclectic therapeutic approach which draws on evidence-based treatment modalities like Cognitive-Behavioural Therapy (CBT), Acceptance and Commitment Therapy (ACT), and Motivational Interviewing, as well as elements of mindfulness, Schema Therapy and Solution-focused work.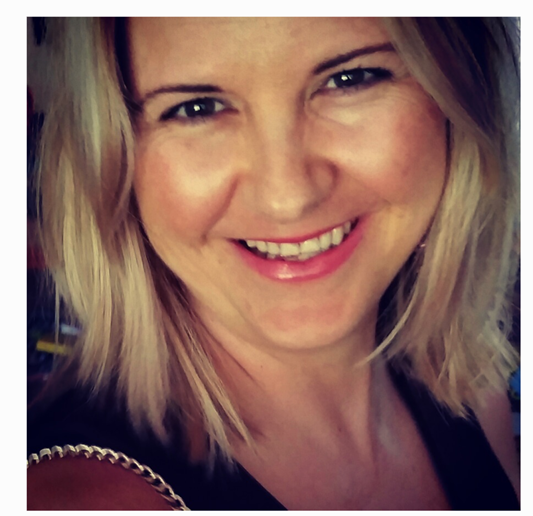 Lindy Leitner (Blackburn South)
Lindy is a registered psychologist with an Honors degree in Applied Science Psychology. She has 13 years experience working with children, adolescents and adult clients in telehealth, private practice and primary/high school settings.
Lindy has experience with trauma and abuse, anxiety and depression, domestic violence against women and children, homelessness and crisis intervention, personality disorders, dissociative disorders, grief and loss, attachment disorders, life transition and change and chronic pain management (having managed Fibromyalgia herself for past 5 years).
Lindy has been trained in a variety of evidence based therapies such as Cognitive Behavioural Therapy (CBT), Mindfulness, Eye Movement Desensitization & Reprocessing (EMDR), Schema Therapy, Motivational Interviewing and Acceptance and Commitment Therapy.
Lindy is empathetic, warm and compassionate in her care of client. She aims to equip her clients with individualised psychological skills and provide relevant psycho-education. Her passion lies in helping her clients in the alleviation or management of their individual psychological symptomology.
Lindy is available on Wednesdays and Fridays (during school hours).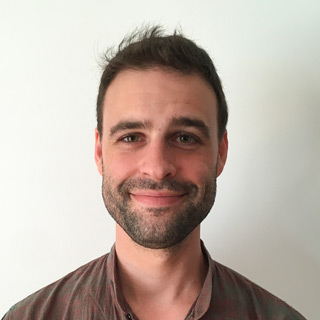 Mitchell Stroicz (High St, Northcote) [Note - unable to accept new clients at present]
Mitchell is an experienced Clinical Psychologist who works mainly with adolescents (16 years and older), young adults and adults. He has experience with clients from a wide range of cultural and social backgrounds, having worked and volunteered in both private practice and public health, and in regional, inner and outer city settings. Mitchell adopts a warm and straightforward approach, aiming to put his clients at ease and work closely with them to address whatever might bring them to the clinic.
In his therapy, Mitchell primarily draws on techniques and strategies from Cognitive Behavioural Therapy (CBT), Acceptance and Commitment Therapy (ACT) and Motivational Interviewing. He is experienced and comfortable working with clients who have Depression (and related issues of low motivation, low self-esteem and self-worth), Anxiety (including excessive worry, social anxiety, health anxiety, specific phobias and panic), Adjustment issues (such as those relating to health, work and life changes), Stress and Coping Skills, Grief and Loss, Trauma (including PTSD), Obssessive Compulsive Disorder (OCD), and Emotion Regulation difficulties.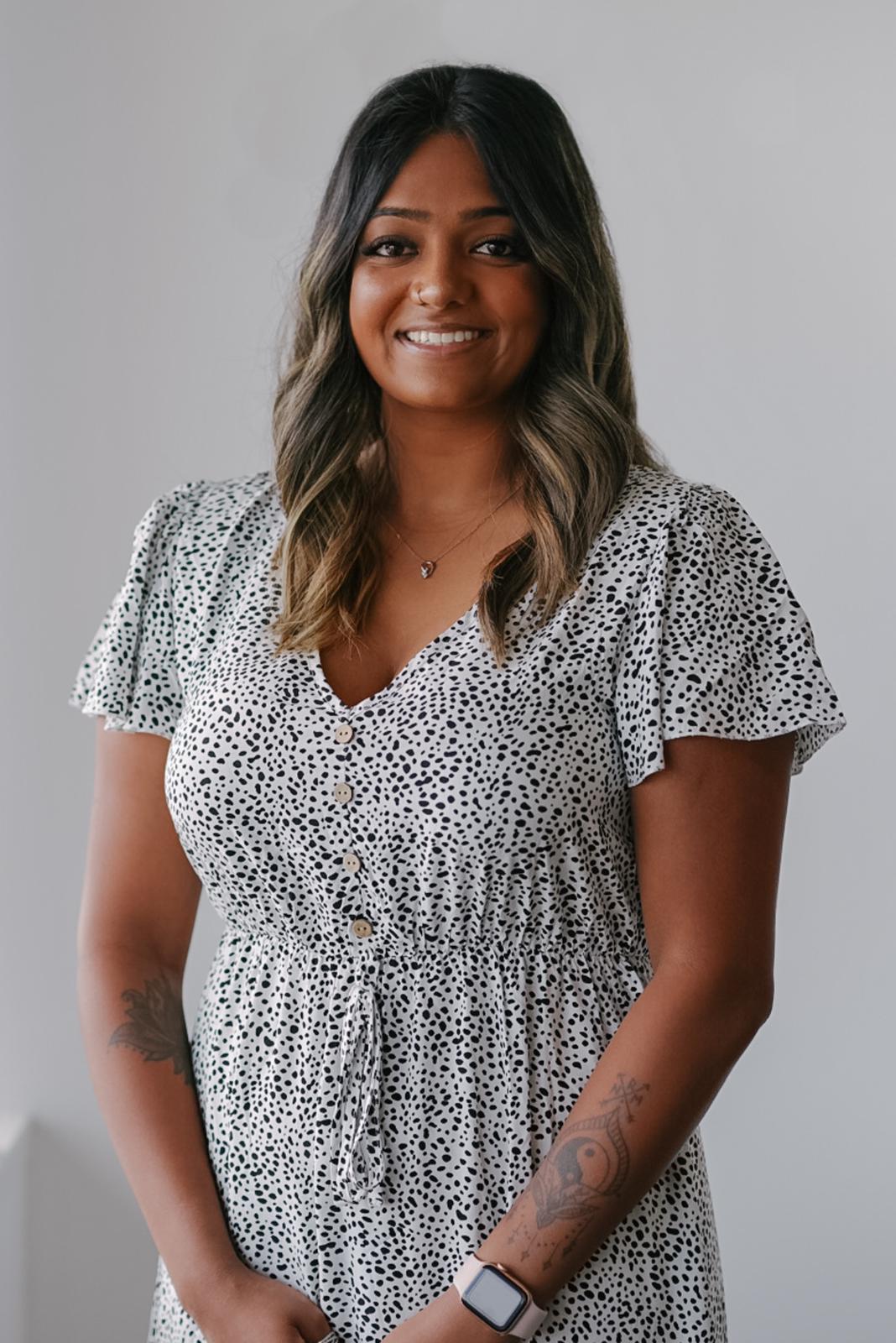 Neehara Ravikumar (High St, Northcote)
Neehara is a registered provisional psychologist with experience working with clients across the lifespan. Neehara has worked in a range of settings including sporting clubs, private practices and within a multidisciplinary team, working closely with a range of stakeholders such as teachers, parents, exercise physiologists and behaviour support. Neehara has played basketball semi-professionally and has a keen interest working with athletes to provide them with strategies to succeed in the sporting world as well as their personal endeavours.
Neehara believes in a person-centred approach and practices with a range of therapeutic approaches such as, Cognitive Behavioural Therapy (CBT), Acceptance and Commitment therapy (ACT), Motivational Interviewing (MI) and
mindfulness techniques. Neehara uses a collaborative approach to assist her clients with a range of presentations, but not limited to anxiety, depression, stress management and behavioural concerns.
Neehara wants to be able to inform and inspire others to start a conversation about mental health and aid clients to lead healthier and happier lives. Neehara takes on an empathetic and compassionate approach and aims to create a space free of judgment.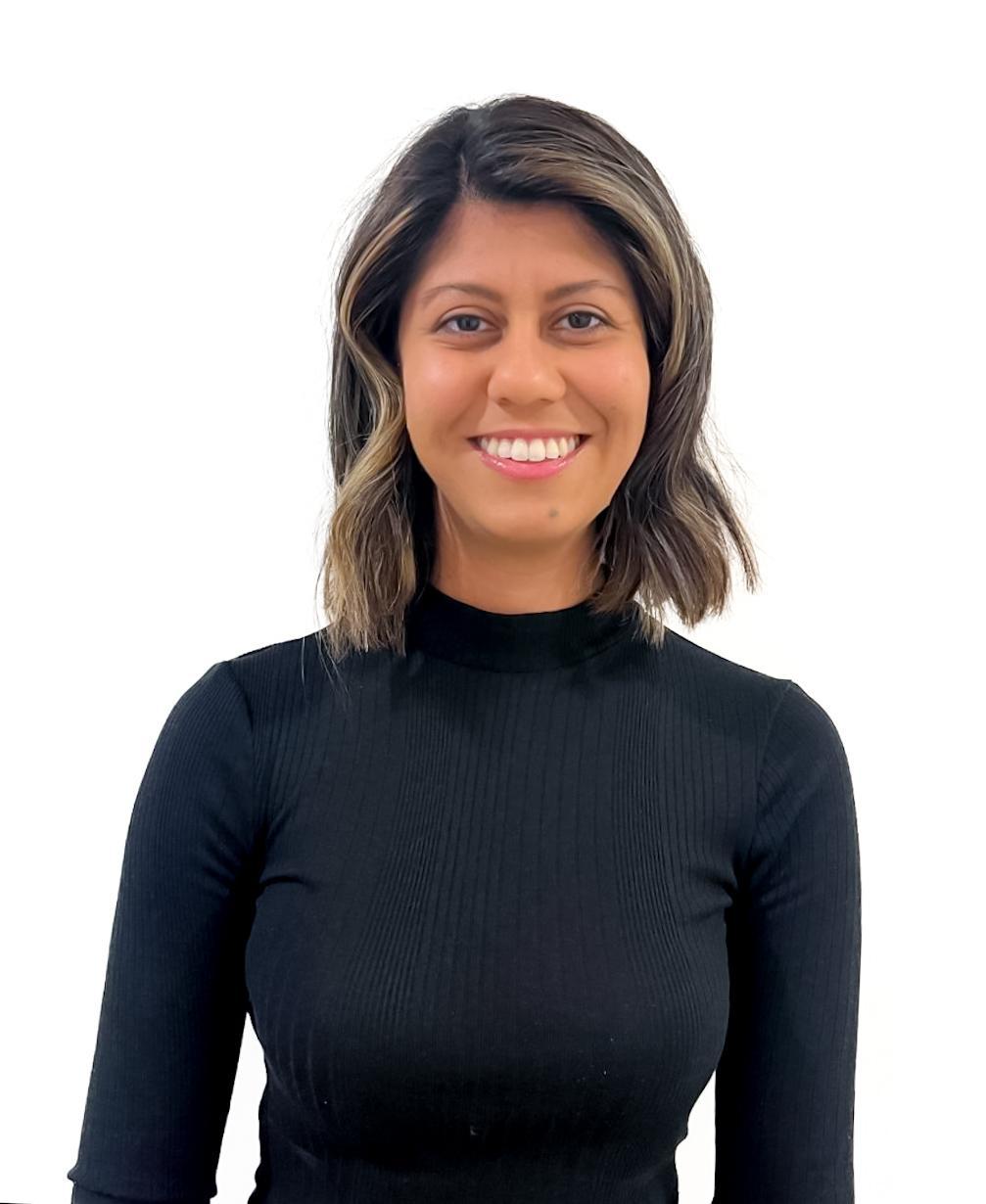 Parisa Faryadmarni (High St (Northcote))
Stepping into a therapy room is hard and it's difficulty knowing whether you`re going to find the right fit for yourself or your child. Parisa is a warm, compassionate psychologist who will help you feel at ease and supported when you enter her room.
Parisa enjoys working with children (10+), adolescents and adults from a diverse range of backgrounds who present with different problems. She has worked in private practice and within the mining industry in a fly-in-fly out role providing individual and group therapy.
She has an interest in mood and anxiety disorders, trauma, managing emotions, difficulty at work or school, grief and adjusting to life changes. Parisa has a passion for empowering clients to overcome their life challenges through evidence based and client-centered practice. She provides a collaborative approach to help clients to feel supported in meeting their therapy goals. Approaches used include Cognitive Behavioural Therapy, Interpersonal Therapy, Acceptance Commitment Therapy, Schema Therapy and Eye-Movement-Desensitisation reprocessing.
Parisa ensures that interventions consider the entire context and include small achievable goals towards a realistic outcome.
Paul Golod (Westgarth St, Northcote)
Paul is a provisional psychologist who has recently completed his post-graduate studies and has since worked with a diverse range of clients, providing effective evidence-based treatments to help them across a variety of mental health issues. Given Paul's interests in popular culture, movies, and video games, he hopes that he can dispel the myth that therapy needs to be a dry experience by striving to foster an atmosphere that is both professional, genuine, and engaging.
Paul has successfully helped clients with a range of presenting concerns, including anxiety, depression and trauma. Having explored them both within and outside of his studies, Paul primarily works within both a Cognitive Behaviour Therapy and Psychodynamic modality, with a strong emphasis on person-centred approach, open communication and a collaborative exploration of ideas. Additionally, as Paul is a bookworm, he has a strong grasp of psychological and biomedical theory, and is able to link complex ideas together to provide effective, evidence-based treatments for his clients. In saying this, one of Paul's greatest strengths is his ability to explain complicated ideas in an easy-to-understand way, in the hopes that this will help assist his clients better understand themselves and reach their goals.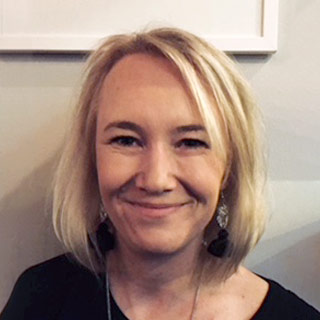 Sally Blight (100% Telehealth)
An experienced psychologist who works with adults, adolescents and children.
Uses a range of therapeutic techniques including CBT and mindfulness. She has had extensive experience working with anxiety, depression, trauma, grief, loss, serious mental illness, at risk clients, low self-esteem, anger management, behavioural issues, drug and alcohol and with the long term unemployed.
Has worked both in the public and private sectors a special interest in child and adolescent development, the overall wellbeing of her clients and the impact that nutrition can have on mental health.
A registered provider with Medicare and ATAPS.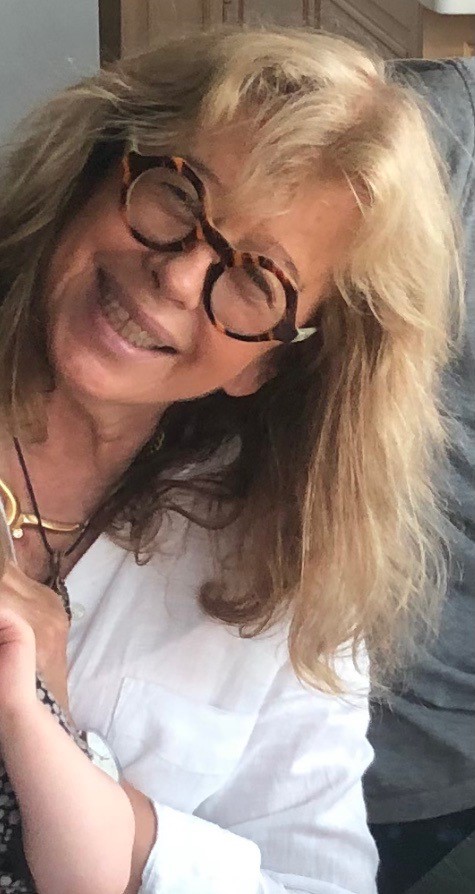 Sallyann Kempler (High St, Northcote)
Sallyann has over 20 years' experience providing therapy to individuals ranging in age from children to older adults. Sallyann has broad and extensive experience across a range of presentations including, but not limited to, trauma, sexual assault and/or or family violence, depression, anxiety, grief and loss, relationship challenges, self-harm, suicidal thoughts, stress management/affect regulation, conflict/anger issues, confidence & self-esteem, bullying/school related issues, protective behaviours for children and has also facilitated many trauma groups (including online).
Sallyann has had a long career in Sexual Assault and Family Violence services, having specialised skills in addressing sexual assault, family violence (both male and female) and children who demonstrate sexualised behaviours. As a trauma informed psychologist, Sallyann established and facilitated groups (both long and short term) in particular a psychodynamic group for women managing impacts of trauma and group work for affect regulation and mindfulness.
Previously Sallyann has worked in both community mental health and clinic settings. Sallyann is a registered psychologist with full AHPRA registration, and is a down to earth, warm, empathic and insightful clinician who has always worked within the healing professions. Sallyann is deeply committed to ethical, culturally sensitive, humanist trauma informed therapeutic short, medium and long term safe psychological practice.
Sallyann uses a combination of therapeutic techniques and modalities including trauma Informed therapy; exposure therapy; mindfulness; emotion-focused therapy (EFT) and cognitive behavioural therapy (CBT).