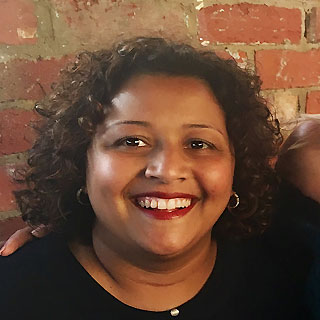 Amanda Cotta (Northcote & Forest Hill)
Principal Psychologist – Engage 1 on 1 Psychology
Amanda is a psychologist whose gentle and warm approach aims to create a respectful and non-judgemental environment, allowing clients to safely explore and work through emotional and psychological distress. Amanda has extensive experience across community and private settings and working with individuals, couples, adolescents (including within School settings) and facilitating group sessions. Amanda works with clients to assist them move towards a place of living with meaning and purpose. Amanda uses a person-centred, emotion-focussed approach through the use of Mindfulness, Cognitive Behaviour Therapy (CBT), Compassion Based Psychotherapy and Psycho-dynamic therapy. Amanda has also completed Gottman Level 2 Couple Training. Through the use of this evidence-based approach, Amanda helps couples recognise the strength in their relationship and work on building a stronger union.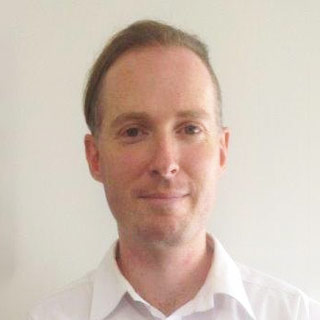 Alex Thornton (Forest Hill)
Alex is an experienced registered Psychologist who works with adolescents (16 years +) and adults.  Alex has a vast amount of experience working with clients experiencing Depression; Anxiety; Social Phobia; Low self-esteem; Adjustment issues; Adolescent adjustment issues; Trauma; Post Traumatic Stress Disorder (PTSD); Stress management issues; Work-related and school-related transitional issues; School and Workplace bullying and Relationship issues.
Alex also specialises in psychological testing and screening in career and work environments. Alex's therapeutic approach includes the use of Advanced Cognitive Behaviour Therapy (CBT), CBT for Anger issues, Motivational Interviewing, Somatic psychotherapy, Trauma interventions, Advanced Acceptance and Commitment Therapy (ACT), Solution –Focused Therapy, Memory Skills, Resilience Training as well as Meditation and Mindfulness. Alex is a registered  provider for Medicare, Veterans Affairs, Workcover, TAC, VOCAT, and most Private Health Insurers.
Carolina Farinacci (Forest Hill)
Carolina's approach is humanistic and client focused. She applies a DBT framework incorporating mindfulness based CBT, psychodynamic principles and ACT strategies. Such therapies are particularly useful for clients presenting with emotional difficulties, behaviours and thoughts that cause distress and maintain unhappiness, difficulties regulating a sense of self and problems in relationships.
Carolina works collaboratively with her clients to establish individualised treatment goals for either short-term or long term therapy and is committed to helping clients make the changes they want, within an accepting, non-judgmental and validating environment.
Chaille Perrett (School-based)
Chaille is a registered psychologist currently working to support children and adolescents in their school environment. Common issues include depression, anxiety, grief and loss, relationship difficulties and developmental issues including Autism Spectrum Disorder.
Chaille is experienced providing therapy to individuals ranging in age from younger children to older adults with mild to moderate mental health disorders. Previously she has worked in both community mental health and clinic settings.
Chaille uses a combination of therapeutic techniques including Cognitive Behavioural Therapy (CBT), Schema Therapy, Interpersonal Therapy (IPT) and Narrative therapy. Chaille also has a particular interest in Acceptance and Commitment Therapy (ACT) and Emotion-Focused Therapy.
Chaille has a keen interest in Positive Psychology and the use of a strengths based approach to improve well-being.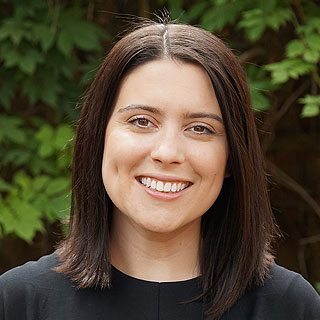 Clare Billings (School-based)
Clare is a registered psychologist with a Master of Clinical Psychology, and an Associate Member of the Australian Psychological Society. Clare uses a range of therapeutic approaches including Cognitive Behavioural Therapy, Solution-Focused Therapy, Motivational Interviewing, Psycho-education and Mindfulness, depending on the needs and preferences of her clients.
In addition to her clinical experience, Clare also has a background in Early Childhood Education, Out of School Hours Care and research with Preschool and Primary school-aged children. She will be working across a number of primary schools in Victoria, providing psychological services to children, families and the broader school community.
Clare has a particular interest in working with Rainbow families, and clients with diverse gender identity and sexuality.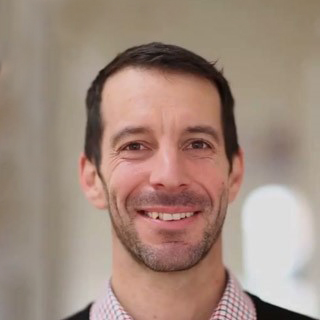 Dr Daniel Quin (School-based)
Daniel draws on his experiences as a psychologist, teacher, and parent to assist children, adolescents, and parents. Daniel uses person-centred therapy to develop a rapport and understand his client's concerns. He then utilises a range of techniques such a Positive Psychology and Acceptance and Commitment Therapy. Particularly with children and adolescents, Daniel prefers to balance the "heavy" problems with a more fun and engaging approach to therapy.
Recently Daniel has completed his doctorate in educational psychology. This combined with his teaching background enables him apply evidence-based approaches within the context of school, family, and community.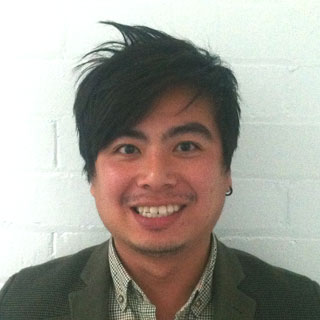 Donald Pan (Northcote)
Donald works with a wide range of teenagers and works particularly well with 'non-conformist' boys struggling with identity, self-image, or peer group pressure. Donald is relaxed and builds good rapport to help teenagers with positive decision making.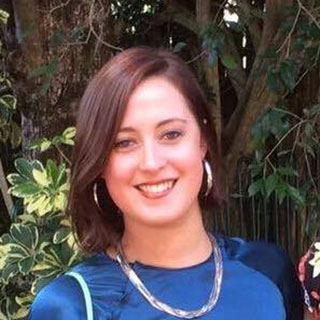 Eloise O'Reilly (Northcote)
Eloise is a psychologist who works with older adolescents and adults. Eloise provides psychological support for individuals experiencing a range of mental health/social issues, including anxiety, depression, grief and loss, substance use, trauma, relationship difficulties, adjustment, stress, low self-esteem, and general life-stressor management. Eloise utilises a holistic approach to therapy. She draws from a variety of therapeutic interventions. Underpinning her therapeutic approach, Eloise promotes Neuropsychotherapy (therapy informed by the changes in our brains at the neural level when we experience psychological distress). Eloise endeavours to provide her clients with a safe space in which to build a therapeutic relationship and facilitate positive change and considers it a privilege to share in her clients' stories and to provide confidential and individualised support.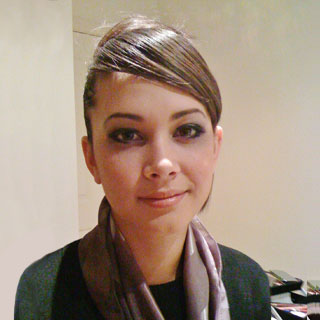 Hollie Ardana (School-based)
Hollie is a registered Clinical Psychologist who specialises in working with adolescents in an educational setting. Hollie has worked with teens with number of presenting issues including depression, anxiety, peer issues, low self-esteem, identity issues, trauma and grief and loss. She takes a holistic and personalised approach to therapy employing modalities such as Cognitive Behavioural Therapy, Acceptance and Commitment Therapy and Interpersonal Therapy. Hollie believes that building rapport with young people is an essential part of therapy and so a focus on getting to know the individual is a key component of her work.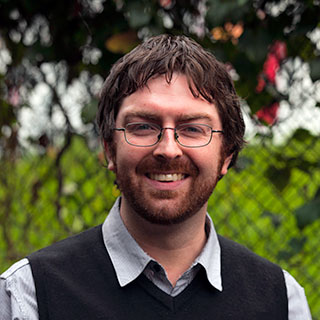 Dr James van Cuylenburg (Northcote)
Dr James van Cuylenburg is a warm and engaging psychologist with a gently probing style to help men get to the root cause of concerns. James helps men develop practical and effective strategies, together with new skills, for overcoming complex challenges.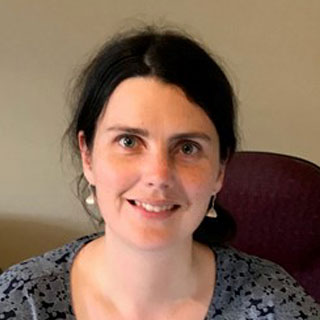 Jedda Graham (Northcote)
Jedda works with children, adolescents, young people and their families. The methods she uses depend on the needs of the individual but draws on therapeutic modalities such as:  Mindfulness Based Cognitive Therapy, Play Therapy, art based therapy, Psycho-Dynamic psychotherapy, Family Therapy and parent support. Jedda has specific knowledge and expertise in working with children and families who have experienced trauma.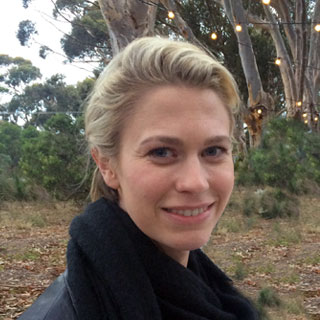 Katherine Landy (Northcote)
Katherine Landy is a child psychologist with depth of experience in early intervention, working with anxiety, behavioural and other paediatric concerns. Her warm and engaging approach puts children at ease straight away and her methods include working with parents and support structures to deliver effective outcomes in social and emotional development. Katherine also works in the hectic environment of Primary Schools.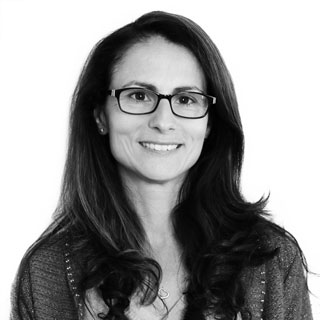 Kathy Astrinakis (School-based)
Kathy works with both children and adolescents and provides a caring, supportive and non-judgmental environment. She has practised across a variety of settings including forensic, educational and private practice providing assessment and intervention services.  Kathy's therapeutic approach is client centered catering to meet the individual needs of clients through the use of evidence based practices including Cognitive Behaviour Therapy, Acceptance and Commitment Therapy, Solution Focused Therapy and Mindfulness.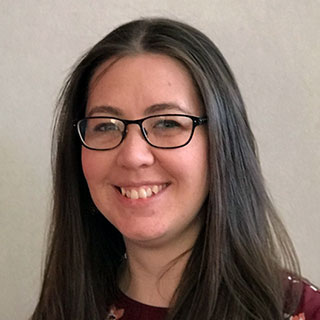 Kelly James (Northcote)
Kelly is a registered psychologist who has experience working with adolescents and adults in a range of settings, including schools, university, and private hospital.  Kelly has a warm and non-judgmental approach, and is able to quickly build rapport with clients.  She has experience working with depression, anxiety, suicidal behaviours, self-harm, relationship issues, motivation issues, and study concerns. Kelly works with a client-focused approach and adapts this approach to best assist the client's situation, incorporating cognitive behavioural therapy, acceptance and commitment therapy, solution focussed therapy and mindfulness, when appropriate.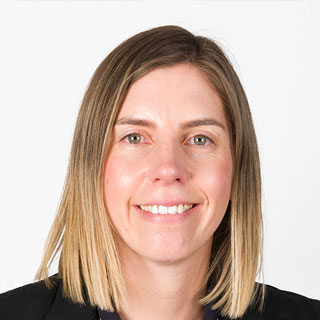 Lydia Brown (Northcote)
Lydia is a clinical psychologist with an interest in mindfulness and self-compassion-based therapies, as well as cognitive behavioral therapy. She specializes in treating depression and anxiety, adjustment to illness and other life changes, and supporting people to heal from the past. She has a special interest in working with women, supporting women to be kinder to themselves in their thoughts, feelings and actions.  Alongside her clinical practice, she is also both a researcher and mindfulness meditation teacher. She has recently returned from postdoctoral fellowship at Harvard Medical School. Her work explores the mind-body connection and the benefits of self-compassion, and this work has been reported in leading media outlets around the world.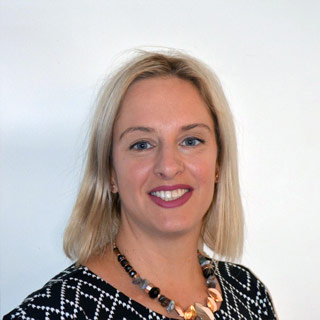 Maria Dhroso (School-based)
Maria is an educational and developmental psychologist who specialises in school psychology and commonly works with counselling adolescents. Maria is able to build strong rapport with adolescents and their families. Maria draws on a variety of approaches including Cognitive Behavioural approaches. Maria's other area of expertise is in treating children's bedwetting.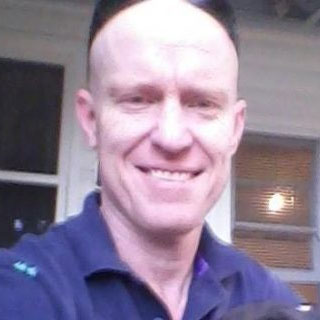 Mathew Gaynor (Northcote & Doctors of Ivanhoe)
Mathew is a psychologist with a wealth of health related knowledge obtained in his previous careers as a paramedic and in physical education. Mathew has experience working with adolescents and adults on a diverse range of problems, including depression, chronic pain, anxiety, post-traumatic stress and mood disorders.
With a specific interest in health psychology, Mathew also has valuable skills and experience with weight management strategies, obesity, eating disorders and sleep problems. Mathew follows the principles of positive psychology and uses such specific evidence based techniques as cognitive behavioural therapy (CBT), acceptance and commitment therapy (ACT), dialectical behavioural therapy (DBT) and solution focused therapies.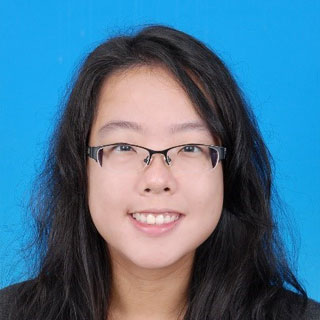 Mei Liew (Forest Hill)
Mei is a registered psychologist with experience in the provision of individual and group therapy in educational settings. Mei works with children and adolescents using a combination of evidence-based therapies, with Cognitive Behavioural Therapy (CBT) and Acceptance and Commitment Therapy (ACT) as her guiding principles. She adopts a playful and fun approach to therapy.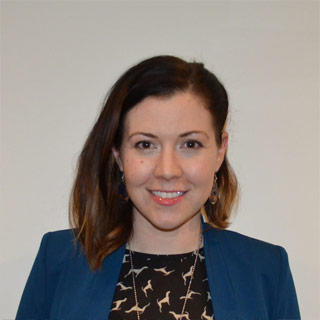 Michelle Sinclair (Northcote)
Michelle has a Masters Degree in Psychology and helps individuals work through a range of difficult life experiences. These include depression, anxiety, stress, finding meaning, tolerating difficult emotions, motivation and relationship difficulties. Michelle adjusts her approach to suit each client and will work to guide her clients and ensure that their goals and needs are at the forefront of each session. Michelle has experience with therapies including Cognitive Behavioural Therapy (CBT), Schema informed therapy, Positive Psychology, Emotionally Focused Therapy, Mindfulness Techniques, Motivational Interviewing, and Brief Solution-Focused Therapy.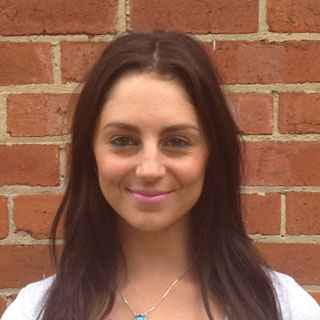 Natalie Siakavelis (School-based)
Natalie is a Clinical Psychologist who has completed a Masters degree in Clinical Psychology and who is a member of the Australian Psychological Society (APS). She has experience working in both public and private sectors including community based settings, inpatient psychiatric units, and school settings. She works with children, adolescents, and adults. Her clinical interests include anxiety, depression, trauma, family violence, adjustment issues, separation anxiety, grief/loss, anger, worry, fear, panic, OCD, self-harm and suicidality, separation and divorce, family conflict, sibling rivalry and discord, school refusal, bullying, low self-esteem and confidence, and social skills issues. Natalie uses evidence-based treatment interventions including Cognitive Behavioural Therapy (CBT), Acceptance and Commitment Therapy (ACT), and Child Centred Play Therapy (CCPT). Other interventions include: relaxation skills training, emotional regulation skills training, anxiety reduction skills and strategies, self-esteem and confidence building, strengths work, stress and time management, social skills training, communication and assertiveness skills training, anger management, behaviour modification, and parenting skills and strategies.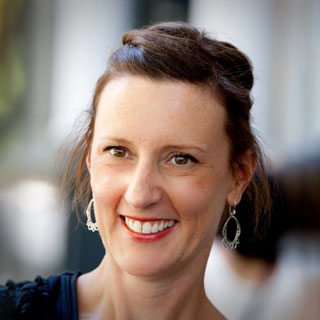 Nerissa Beattie (Northcote)
Nerissa works with children, adolescents and young adults in a range of settings including primary and secondary schools.  Through her warm, gentle and non-judgemental approach she strives to build a safe therapeutic space for her clients and families to share their stories.  Depending on the specific needs of each young person she draws on various techniques incorporating CBT, Mindfulness, ACT, Positive Psychology and Psycho-Dynamic approaches.  Nerissa supports clients experiencing a range of concerns including; anxiety, depression, trauma, low self-esteem, identity issues, stress and school pressure, peer issues, anger and behavioural challenges.
Olivia Smith (Northcote)
Olivia is a registered psychologist who has completed a Master of Educational and Developmental Psychology degree and is currently in the midst of completing her endorsement program. Olivia has experience working in mainstream and specialist school settings, the not-for-profit sector and private practice. She has worked extensively with preschool and primary school aged children, as well as providing parent support, particularly in the area of behaviour management. Olivia has expertise in working with children and young people with Autism Spectrum Disorder (ASD) who may experience social difficulties, behavioural challenges and emotion regulation difficulties. Beyond this, Olivia also works with children and their parents to address other issues including anxiety, adjustment to life changes, friendship difficulties, grief and low self-esteem, as well as specific disorders such as Obsessive-Compulsive Disorder (OCD).
Olivia emphasises the importance of the family and the child's surrounding environment in ensuring the child makes and maintains therapeutic gains, and seeks to work collaboratively with parents, school staff and other allied health professionals to achieve this. She draws on a variety of approaches such as Cognitive Behavioural Therapy (CBT) and uses a warm and playful approach so that session content is engaging and age-appropriate.
Olivia also has expertise in the area of assessment, including diagnostic assessments for Autism Spectrum Disorder (ASD), cognitive assessments and psychoeducational assessments.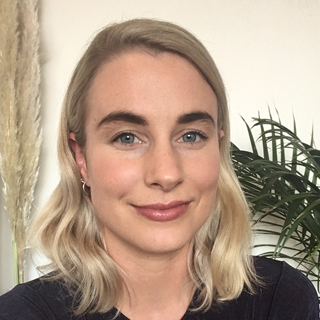 Parris Davenport (Northcote)
Parris is a registered psychologist and clinical psychology registrar with a Master of Clinical Psychology. Parris is warm and non-judgemental in her approach and uses a range of therapeutic modalities including Cognitive Behavioural Therapy, Schema Therapy, Eye-Movement Desensitisation and Reprocessing (EMDR), Solution-Focused Therapy, Acceptance and Commitment Therapy, Motivational Interviewing, Strength-Based Approach, Psycho-education and Mindfulness.
Parris has clinical experience working with clients from diverse sociocultural backgrounds, with a focus on treating complex mental health issues, including trauma and alcohol and other drug related issues. Parris also has clinical experience in providing individual and group based treatment that varies from brief to long-term therapeutic engagement. Parris is passionate about working with people across the lifespan in the treatment of mental health related issues, with a focus on empowering her clients and improving their mental health and wellbeing.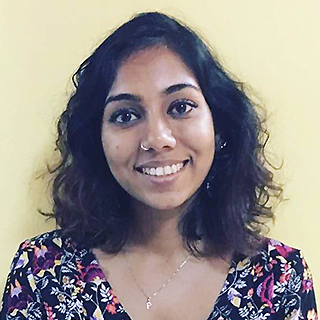 Poorna Selvaraja (Northcote)
Poorna is a registered general psychologist with a Master of Clinical Psychology. She has experience working with children, adolescents and adults particularly in the context of anxiety, depression and mood disorders, trauma, complex trauma (gender based violence, asylum seeker and refugee contexts), life stressors and cultural adjustment related challenges. Poorna is trained in several therapeutic approaches including CBT, psychodynamic therapy, schema therapy, and ACT, all of which she employs alongside her gentle, supportive style. She aims to create a safe, respectful and validating environment within which collaborative, individualized goal setting can be achieved, to alleviate challenges faced by individuals.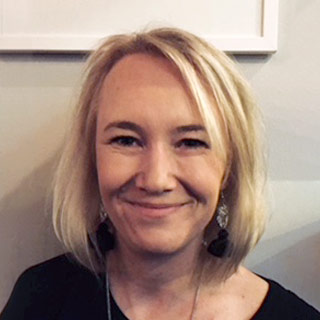 Sally Blight (Northcote)
An experienced psychologist who works with adults, adolescents and children.
Uses a range of therapeutic techniques including CBT and mindfulness.  She has had extensive experience working with anxiety, depression, trauma, grief, loss, serious mental illness, at risk clients, low self-esteem, anger management, behavioural issues, drug and alcohol and with the long term unemployed.
Has worked both in the public and private sectors a special interest in child and adolescent development, the overall wellbeing of her clients and the impact that nutrition can have on mental health.
A registered provider with Medicare and ATAPS.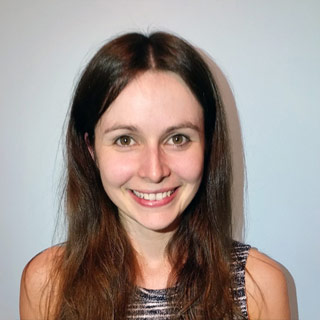 Samantha Hollis (Northcote)
Samantha is a psychologist with experience in primary and secondary schools, private and university clinic settings.  She has worked with clients of all ages, with a particular focus on children and adolescents aged 3 – 18 years, providing therapy, individual and group interventions. She provides interventions for a wide range of issues including anxiety, behavioural, social and learning difficulties, and is an advocate for early intervention.
Samantha takes a client-centred and collaborative approach to therapy, working with clients, families, school staff and other health professionals. She incorporates a range of theoretical approaches and techniques dependent on the needs of the client and their family, including cognitive behavioural therapy, acceptance and commitment therapy, mindfulness and play therapy.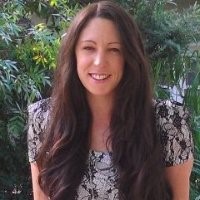 Sam Warren (Northcote)
Sam is a Doctor of Counselling Psychology who has extensive experience working with young people and adults on a wide range of issues, including anxiety and depression, alcohol and other substance use issues, grief and loss, stress management, trauma and life transition.